Setting a Stunning Holiday Table
No matter what your holiday celebrations look like this year, 'tis the season to go all out with decorations. The Christmas table runner is already in place, next is to create a beautiful table setting with artichokes. Even the smallest touches can make the meal feel extra special, and this year we're soaking in all the little extra's we can! Here's a few artichoke arrangements we found to get your wheels turning on how you can create a warm festive centerpiece for your table.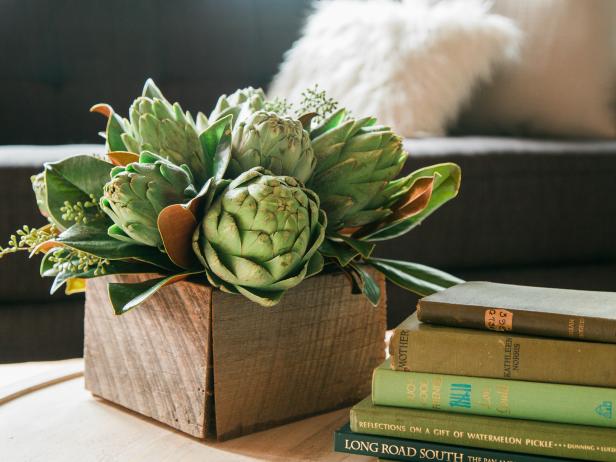 Magnolia leaves are a Christmas classic that perfectly accent fresh artichokes. This DIY guide from HGTV shows you step-by-step how to make your own!
Move over mistletoe- it's artichokes and holly this year! This stunning combination will have everyone at the table saying, "oh, by gosh, by golly!" Add in extra greenery from your local market or from your own backyard for a statement centerpiece that's simply stunning.
Talk about Merry & Bright! Add a pop of color with winter citrus for a beautiful contrast. Everyday Entertaining explains her simple method of arranging the artichokes pyramid-style and then filling in with lemons and greenery. It's super simple, and the best part is- you can eat the fresh produce when you're finished with the centerpiece!
How will you be decorating your table this year? Leave us a comment below!
Growing up on California's central coast, I enjoyed delicious artichokes around the family dinner table and always on Christmas Eve! It is beyond perfection that I now market artichokes for a living and get to share the Ocean Mist Farms story and my love of all things fresh.
---