Winter Crafts for Kids
After almost a year in this new normal and endless cold days at home, I think we can all get on-board with a little veggie-crafting in the kitchen to shake up the routine! It's the perfect way to keep the kiddos well-nourished and entertained by trying new healthy recipes and out-of-the-box veggie crafts. But please don't let the title of this post fool you. We're ALL kids at heart so although veggies are a must, being a kid is not a requirement to have fun with this! 😉
Let's be honest, sometimes it's hard to encourage your kids to gravitate toward the veggie tray for a snack. However, a veggie tray train (or veggie trayn) from Deliciously Full is an exciting afternoon craft and snack. This veggie train is extremely versatile and can be built with any vegetables you have on hand, such as Ocean Mist Farms brussels sprouts wheels instead of cucumbers. Load each train-car up with your Ocean Mist Farms celery, broccoli, and your favorite veggie dip for a craft the whole family will enjoy making and love eating.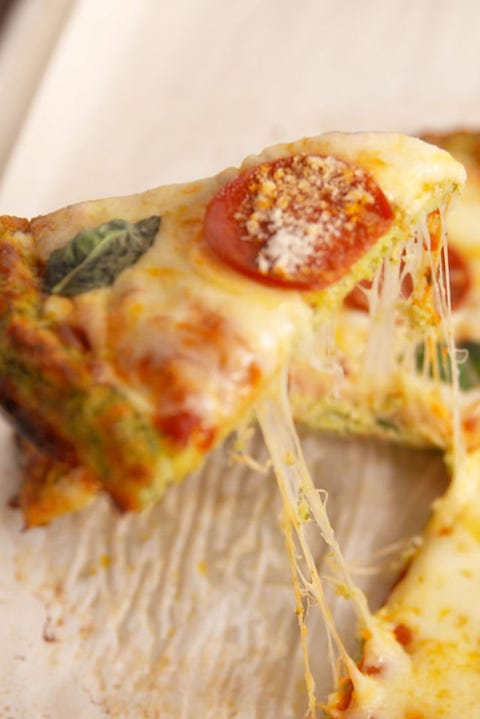 Gluten-Free Broccoli-Crust Pizza Recipe - How to Make Easy Pizza Crust with Broccoli
A nutritious, homemade pizza is a dinner that everyone can eagerly get behind! Especially with a gluten-free broccoli-crust, you can rest assured your kiddos are eating a meal that is both nourishing and delicious. Rian Handler from Delish shares a video walkthrough of the step by step process to prepare this flavorful broccoli-crust. Let your kids top it with a flavorful marinara and their favorite pizza toppings for a dinner that even picky eaters will enjoy!
Valentine's Day may have passed, but it's still important to spread the love...for the love of veggies! From years of beet-stained fingertips, we know that beets are a perfect natural paint and dye. Izzy and Mary at Sprouting Wild Ones share just how easy it is to make vibrant heart-shaped stamps out of beets. They also provide tips on how to pick out your beets and reuse them. After all the stamping is complete, we recommend roasting your leftover Ocean Mist Farms beet slices in the oven with salt, pepper, and a sprinkle of olive oil to enjoy post-crafting. We recommend quarter-inch slices spread on a cookie sheet in a 425oF oven for 10-15 minutes!
What are your favorite ways to get veggie-inspired in the kitchen? Share with us below!
Growing up on California's central coast, I enjoyed delicious artichokes around the family dinner table and always on Christmas Eve! It is beyond perfection that I now market artichokes for a living and get to share the Ocean Mist Farms story and my love of all things fresh.
---